Featured Articles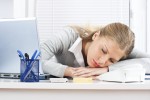 Feeling a little run down?  Based on the rapid increase in the sale of energy drinks, coffee and other caffeinated beverages, you aren't alone. Unfortunately, caffeine doesn't give you energy; it merely depletes your energy reserves.  Fortunately, there are natural ways to rebuild your energy reserves and get the stamina you need to face the challenges of life.  This article will teach you how to get your energy back!
25% of Americans Have Metabolic Syndrome—Do You?
Metabolic Syndrome is the name for a group of risk factors that can lead to the development of diabetes, heart disease, stroke, and other degenerative diseases.  Fortunately, you can reverse Metabolic Syndrome with appropriate diet and lifestyle changes, as well as the right herbs and nutritional supplements.  This article shows you how.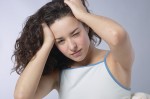 Ninety percent of Americans experience headaches at various times in their lives.  Headaches are responsible for about 157 million lost workdays and are one of the top ten reasons why people visit medical doctors.  Yet most people don't think about what may be causing their headaches; they just pop a pill to temporarily relieve the pain.  The question remains, however, "What is causing my headache?" and if you're one of the 45 million Americans who suffer from chronic headaches the answers to that question can change your life.
---
Featured Courses and Programs