Learn Traditional Health Assessment with Steven Horne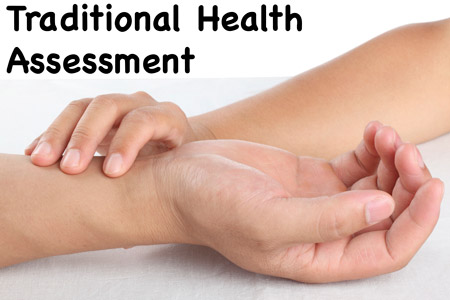 Dates:
June 30, July 7, 14, 21, 28, August 4, 11, Septenber 1, 2016
Regular Price:
$247
Preregistration Price:
$197
Herbalists and natural healers are prohibited by law from diagnosing disease conditions and prescribing treatments for them. So, how can you legally recommend the products people need to improve their health?
The answer is simple; you can use traditional methods of assessing health that don't involve diagnosing diseases. These methods teach you to see underlying imbalances in the body and the body systems, so you can recommend herbs, diet and lifestyle changes, and other natural methods to restore balance to the body and aid self-healing.
In Traditional Health Assessment you'll learn the process of assessing the various aspects of a person's health, starting with their constitution, the root causes of illness in their life, their biological terrain, and their body systems that are weak. Using the disease tree as our model, we'll look at how different assessment tools are used to gain an understanding of different parts of the health picture.
---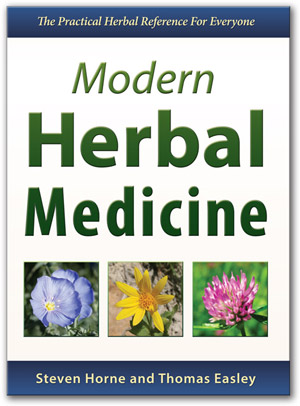 Which Herbal Products and Nutritional Supplements Do You Need?
Trying to figure out which herbal formulas or nutritional supplements you need while shopping online or at the health food store can be confusing and challenging, but we've just made it easier.  After five years of research and development we've published a 454-page reference to help you figure out just what you need.
Most herb books focus on single herbs or "do-it-yourself" formulas, but Modern Herbal Medicine is unique. It matches up herbal formulas, single herbs, nutritional supplements and basic natural healing therapies to health problems. It will teach you how to identify the root causes of illness, rather than just treating the symptoms or the specific disease. Plus, it will enable you to compare herbal formulas from different companies and decide which products are right for you.
Read what America's top herbalists are saying about Modern Herbal Medicine.
Matthew Wood, MS (Herbal Medicine), RH(AHG), author of the Book of Herbal Wisdom and The Earthwise Herbal books says that Modern Herbal Medicine "… is the single most comprehensive textbook on modern Western herbal medicine that I have seen."
Margi Flint, RH(AHG) and author of The Practicing Herbalist says, "At last! The confusion at the online or natural food store is alleviated… Modern Herbal Medicine is a highly crafted tool, cleaned, polished and oiled, now ready for all in the healing arts to invest in, including every Mom and Dad on this beautiful planet Earth."
Michael Tierra, founding member of the American Herbalists Guild (AHG) and well-known author of The East-West Herb Course and The Way of Herbs said that the book "…is full of useful information on Western herbal healing by one of the finest herbalists in America."
Another founding member of the AHG, Amanda McQuade Crawford, MA, Dip. Phyto., RH(AHG), MNZAMH, MCPP, author of The Herbal Menopause Book said, "This is an invaluable key for anyone who wants to know how to heal themselves. Far more than a superb reference book describing products so consumers can understand what to buy, Modern Herbal Medicine gives simple yet compelling reasons why we treat root causes rather than herbs for symptoms."
This book is also part of the Stop Treating Disease, Start Buliding Health Bundle for $97.
Order Modern Herbal Medicine today for $32.95
---
Featured Articles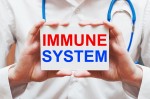 The human immune system is a marvel.  Most of the time it does a wonderful job of protecting us from infections, toxins and abnormal cells of all kinds. When the immune system becomes confused it can start tagging the body's own tissues and proteins as if they were foreign invaders. This causes the immune system to attack and damage the body's own tissues.  Medicine has dubbed the diseases where this happens as autoimmune disorders. This article talks about the probable causes and basic approach to natural therapy for these conditions.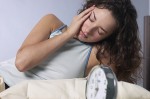 Most of us recognize the perils of financial debt, but did you know that you can build up debt when it comes to sleep?  Getting short-changed occasionally on our sleep isn't a serious problem, but when it happens night after night, we build up a back-log of needed sleep.  This "sleep debt" adversely affects our mood, health and safety. In this article we offer several effective tips for getting the quality sleep you need.
---
Current Featured Webinars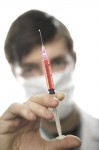 This is a free webinar where I discuss the controversial issue of mandatory vaccination and why I believe vaccination should be voluntary. More importantly, I discuss how the immune system works and offer practical suggestions on how to enhance your immune function and reduce the risks of side effects if you do chose to get vaccinated (or are forced to receive vaccinations).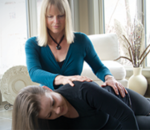 This is a free webinar about Deana Hansen's techniques for resculpting your body, reducing pain and improving your health. If you have weight problems, suffer from pain in the back, neck or other body parts and would like to look and feel younger, this webinar has some important information that can help you to achieve these goals.
---
Featured Courses and Programs