Featured Articles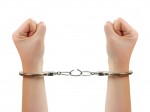 Addiction isn't limited to the use of alcohol or illegal drugs. In fact, many forms of addiction are socially acceptable.  The definition of addiction has been expanded to include psychological dependency on things such as pornography, sex, comfort foods, gambling, Internet surfing, gaming, social media, watching TV, shopping, work, exercise, etc. Simply put, when we can't stop a behavior that is damaging to ourselves and others, it is addictive.  Fortunately, there are many things a person can do to overcome an addiction.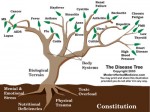 The Disease Tree™ is one thing that sets the School of Modern Herbal Medicine apart from other training programs. This comprehensive framework helps a person understand where disease comes from and how to approach it from a holistic perspective rather than a symptom-treatment perspective. It also gives structure to everything a person learns about disease, health, the body, remedies, and assessment techniques.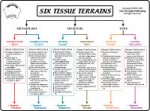 The biological terrain is the internal environment of the body and is the common demonimator in the entire disease process. Understanding biological terrain is key to understanding the basic actions of herbs and how to select effective remedies. This article introduces the six tissue states and corresponding basic actions of herbs.
---
Featured Courses and Programs